Injection Molds

100% Built In-House
Today Vasantha builds injection molds across three continents. All stacks are 100% built in-house, while other critical components like mold base and hot runner system are made in-house or sourced from reliable global suppliers.
In India and Austria, we build high-cavitation multi-cavity molds for global customers. In the USA, we build ultra-precise, small-sized molds for LSR & micro applications. What is common across all three locations is our commitment to the customer on quality and delivery. No matter where the molds are built, they can be validated at any location. Our customers also get full global service for any project built across any location.
Interchangeability
Fast lead times
Innovative and economic
High capacity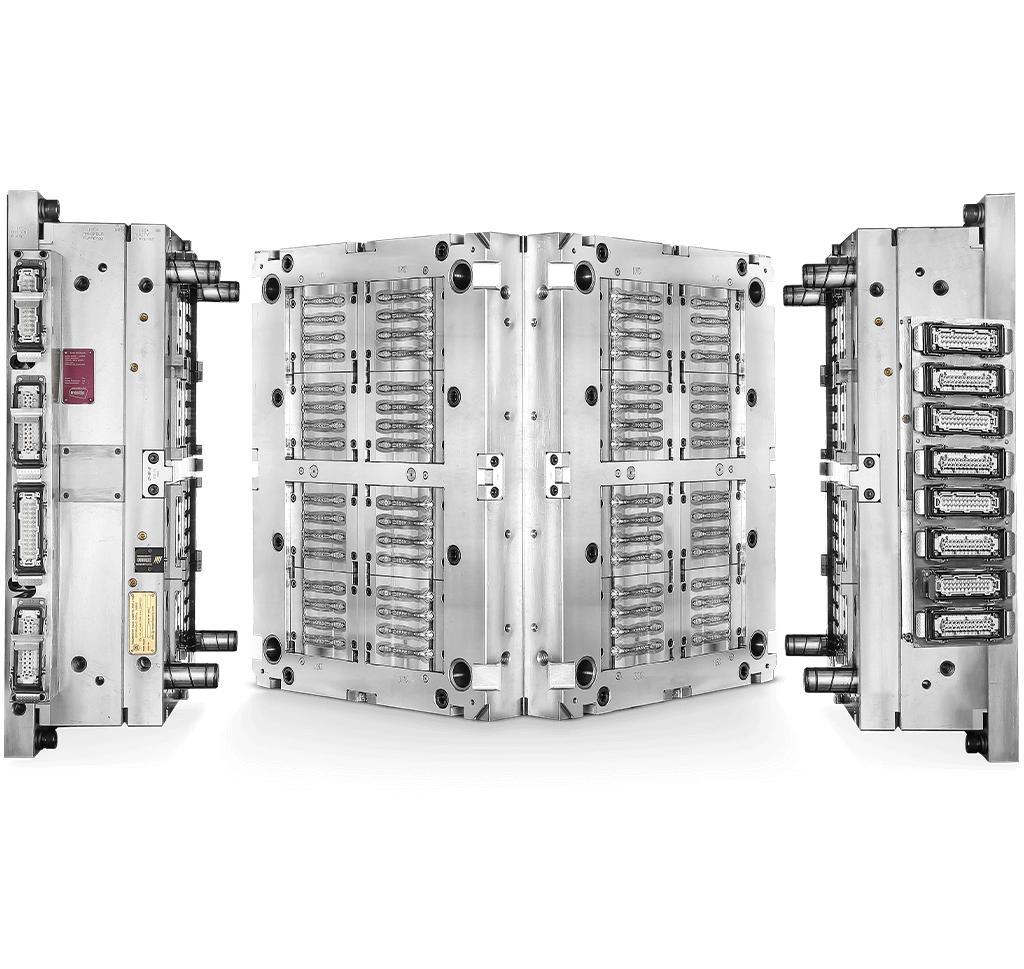 Mold-making

is in our DNA.
Vasantha started making high-complex molds in 1989. Today, after close to 35 years, our love for mold-making has only increased. We have steadily grown organically at an average of 15% annually, since we started.
We started out as a specialty segment mold-maker focused on switch gear and some white goods components, but we quickly realized the challenges and growth opportunities that exist in high-volume FMCG and medical segments, and that has been our main focus for almost 30 years. The focus is always on continuous innovation. Our innovation is not only focused on advancing technology in our molds, but also on internal quality systems and new ways to always keep reducing lead times. The world today is not the same as it was many decades ago, today a top mold maker must innovate continuously to survive and be successful.
The main advantages that our global customers see with our molds is the quality and global service. A big chunk of our annual budget is dedicated to this service. Many global customers also see Vasantha as a reliable supplier catering to their large programs that involve multiple molds across multiple locations. We are a perfect fit for these kinds of programs. Today, our molds run in almost 50 countries across the world. This shows the customers 'commitment towards Vasantha, and also our ability to work with different people with different cultures across the globe.
Experience
Quality
Global Service
Vasantha Group is a world class and a global supplier of high-volume tooling

offered at an unbeatable combination of quality, price and delivery.
Our extremely diverse portfolio includes molds for packaging, medical and many other special applications like oral care, dripper solutions etc.
Our Mold-Making

Companies: