Injection Molds

100% Built In-House
Today Vasantha builds injection molds across three continents. All stacks are 100% built in-house.
In India and Austria, we build high-cavitation multi-cavity molds for global customers. In the USA, we build ultra-precise, small-sized molds for LSR & micro applications. What is common across all three locations is our commitment to the customer on quality, delivery and service. No matter where the molds are built, they can be validated at any location worldwide.
Interchangeability
Fast lead times
Innovative and economic
High capacity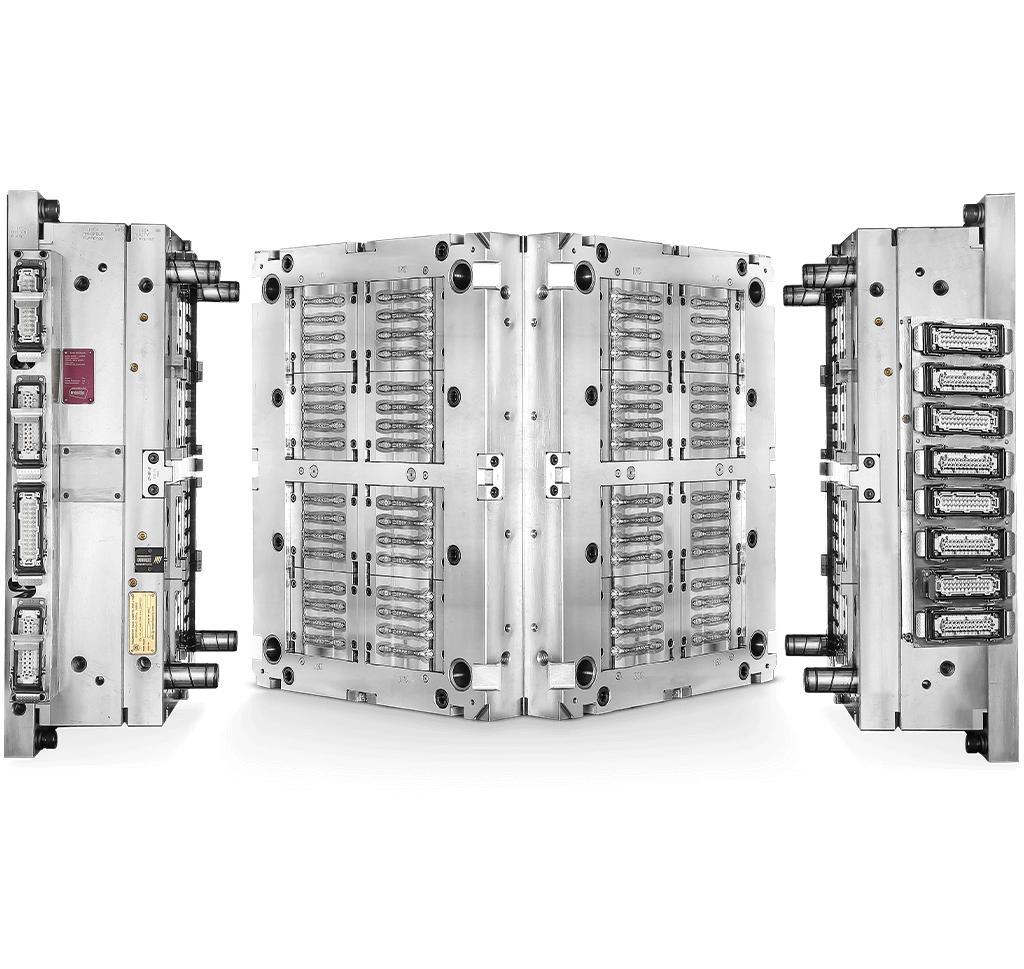 Mold-making

is in our DNA.
Vasantha started making high-complex molds in 1989. Today, after more than three decades, our love for mold-making has only increased. Since our inception, we have experienced steady organic growth, averaging an impressive 15% annually.
We began as a specialty mold-maker focused on switch gear and white goods components, but our journey led us to recognize the immense opportunities in high-volume FMCG and medical segments. For more than three decades, these sectors have been our primary focus, driving continuous innovation at every step.
Many of our global customers trust us as a reliable partner for their extensive programs that involve multiple molds across various locations. We are well-equipped to handle such projects seamlessly. Presently, our molds are operational in nearly 50 countries worldwide, showcasing both customer loyalty to Vasantha and our ability to collaborate with diverse cultures across the globe.
Experience
Quality
Global Service
Vasantha Group is a world class and a global supplier of high-volume tooling

offered at an unbeatable combination of quality, price and delivery.
Our diverse portfolio includes molds for packaging, medical and many other special applications.
Our Mold-Making

Companies: