Celebrating Excellence:


Mr. Dayanand Reddy Recognized at the 2023 International Tooling Summit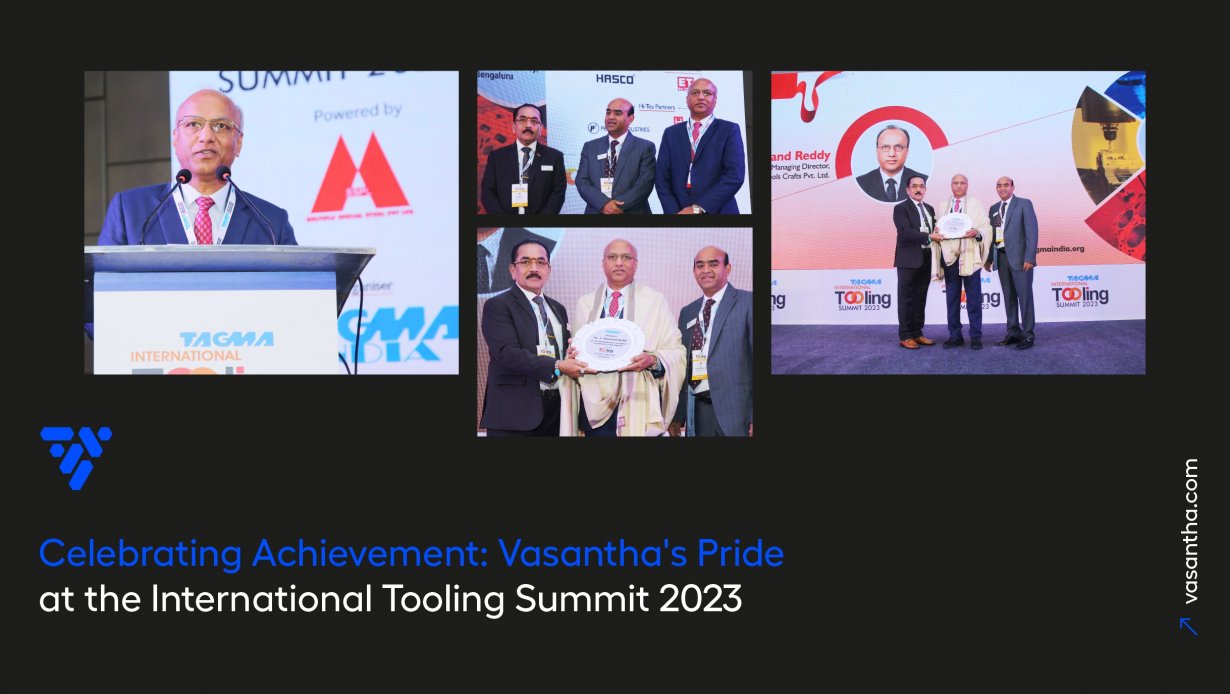 We are thrilled and honored to announce a momentous achievement for our esteemed Managing Director, Mr. Dayanand Reddy. He was recently recognized and felicitated at the prestigious 2023 International Tooling Summit organized by the Tool and Gauge Manufacturers Association - India (#TAGMA). This recognition is a testament to his remarkable contributions to the Indian tooling industry spanning over three decades.
Mr. Reddy's journey to this international platform reflects his unwavering dedication, unmatched expertise, and steadfast commitment. His tireless efforts have not only elevated him but also the entire Vasantha Group to new heights.
At Vasantha Group, we take immense pride in Mr. Dayanand Reddy's recognition, as it perfectly embodies the core values that define our identity - innovation, leadership, and an unrelenting pursuit of excellence. His success is a reflection of the collective dedication and hard work of our entire team.
Once again, we extend our heartfelt congratulations to our beloved Managing Director, Mr. Dayanand Reddy, on this remarkable achievement. We look forward to witnessing even greater milestones as he continues to lead us towards excellence.
With gratitude and pride,
For more information on Vasantha Group and its injection molds, visit our website at www.vasantha.com
VASANTHA Group.